A solo show by Jessica Wilson
"Mary Heilmann, Blinky Palermo and Jessica Wilson take what is familiar and re-present it with a sly twist so that you look at it anew. There is an openness to pleasure and the imagination. At moments, seeing is like listening to music. A good painting makes you really examine a moment, because the moment could go on forever. Music is what happens in the space between sounds. It can flow into paint."
'Mary, Blinky, Jessica, Yay!' is a FANTASY exhibition based upon the exhibition titled 'Mary, Blinky, Yay!' that took place at Kunstmuseum Bonn in 2013 and showed the work of Heilmann and Palermo together. In this fantasy exhibition Wilson's work is shown beside Heilmann and Palermo. The exhibition, like Wilson's paintings, bring together a certain sense of cheekiness, an intelligent comment and a painterly, often almost nostalgic history.
Opening event: Saturday 6th May 12pm – 4pm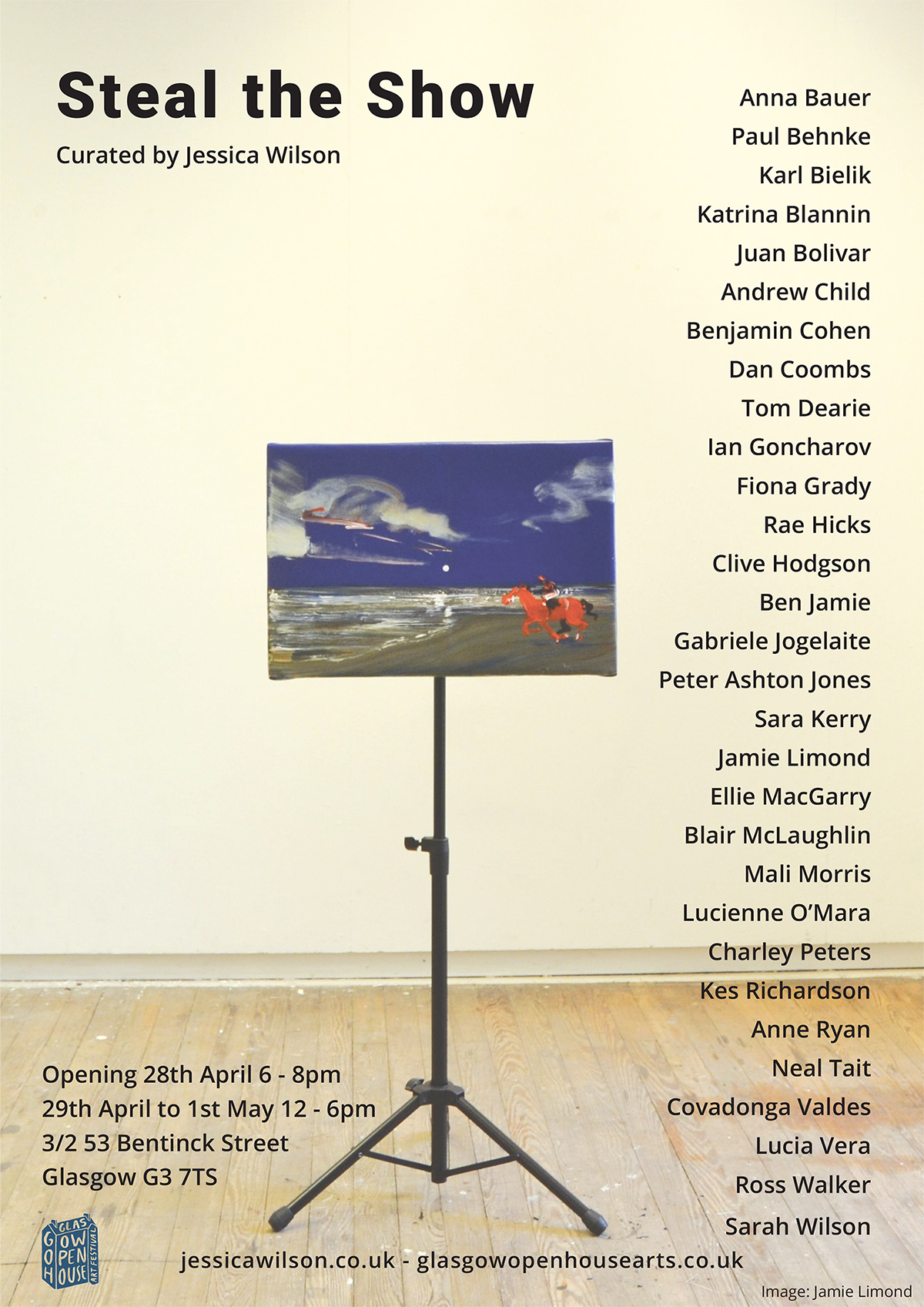 Curated by Jessica Wilson, 'Steal the show' will be a salon style exhibition that reflects the energy, range and diversity within contemporary painting practice throughout the UK.
Works by emerging and mid career artists will be selected, presenting a dynamic range of practices and dialogues taking place today.
Mary Heilmann, Jessica Wilson
New York, February 2017
Mary, Blinky, Jessica, Yay!
I'm thrilled that a copy of my fantasy exhibition catalogue has ended up in the hands of Mary Heilmann herself! Mary has invited me out to visit her in New York in February which is very exciting. In order to raise funds for my NY trip to visit Mary Heilmann I have created a special series of miniature paintings which I am selling via my website.